We're always striving to iteratively improve our product, based on customer feedback. We have four updates to share (and shoutout to our interns Raghav and Ahana who had a hand in all four updates!) —
1. Savings Opportunities
'You can't manage what you can't measure' so the saying goes. But measurement is a means to an end, not an end in itself. What matters is what you do with the data.
Our goal at Bend is to identify actionable opportunities to decarbonize your specific business. Which is why we're launching our new Suggested Savings feature. 
With Suggested Savings, we generate savings opportunities, custom tailored for you. Spend a lot of money on AWS or Google Cloud? You can optimize your datacenter regions, accounting for where the grid is the cleanest. Spend a lot of money on Ubers? You can create a policy encouraging your employees to ride Uber Green, and recognize the savings by connecting to the Uber for Business Sustainability Dashboard. Spend a lot of money on Apple Hardware? Consider their Certified Refurbished program. Spend a lot of money at Amazon? Enable the Amazon Business Bend integration and create a 'prefers climate pledge friendly' policy. Etc. 
The great news is that many CO2e savings are also financial savings. Win win! Check out your personalized recommendations in the Sustainability tab. 
2. Scheduled Payments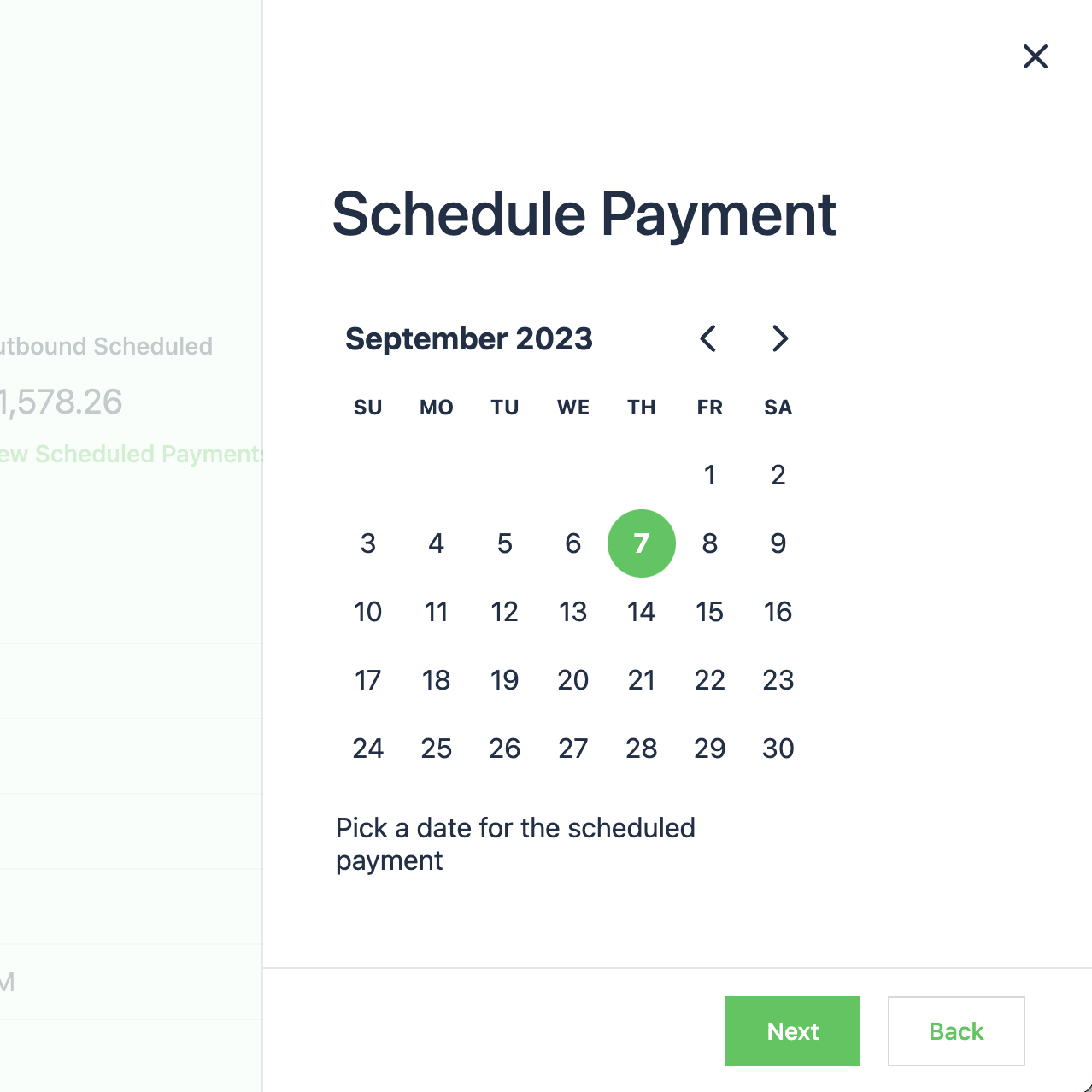 Invoices typically come with ~30 day payment terms. When managing cash flow, it's wise to pay when the payment is due, and not before. But it's a burden to track invoices and set AP reminders to initiate the payment on a specific day. 
That's why we're launching the ability to schedule ACH and Wire payments on a date of your choice. Available to all customers now. 
3. Monthly Email Report
One of the best things about Bend is the completely automated climate insights. We launched a monthly report so you can see a breakdown of your companies' performance, right in your inbox.
4. Card Delivery Date
Creating a new account on Bend should be exciting (!), but waiting for your card to arrive in the mail is a bit of a buzzkill. We always recommend that new Bend customers create a virtual card and start spending right away. You can even add a virtual card to Apple Wallet or Google Wallet, and start spending in the real world instantly. But of course sometimes you need a physical card.
That's why we've added a small new feature — we now include an estimated delivery date, and send you an email when your card is expected to arrive. We hope this makes the waiting a little bit easier.